Nadya Manuputty (general council member)
Hi lovely readers, my name is Nadya Manuputty, 22 y/o, 2nd-year psychology student and a general member of our faculty student council.
This council year I will mainly focus on mental health issues and issues due to internationalisation that have encountered our faculty. I will also focus on how we can digitalize education at our faculty. This way we can offer education with more accessibility for those who need it!
Next to these important issues, I would also like to point out that I'm the grandma of the council: always in need of naps, but always having food with me to feed my fellow council members and fellow students. I think that food heals and creates a connection between people. ❤
Have you had problems (or suggestions) due to these issues at our faculty? Then you can always contact me at nadya.fsr.fmg@gmail.com! Or come by at B1.09 for some free snacks and coffee and we'll talk about your problems!
Artem Gryshchenko (delegate to the CSR)
Good day folks, how are things coming along? My name is Artem and I'm the delegate to Central Student Council from our faculty. To cut a long story short, this year of my life will be dedicated to endless political discussions, regular excursions to the magical world of bureaucracy and last but not least – constant protection of our common student rights and interests. There are numerous files I will be working on throughout the year and none of them can or should be reviewed in Instagram captions:)). So if you are interested in our progress or just want to ask more questions regarding the council – feel free to contact me! Always strive and prosper, peace.
Birgit Peters (general council member)

Hi all! Maybe you have seen me running through the hallways to my meetings or seen me reading enormous policy plans, because this year I am in the faculty student council! My name is Birgit and I am a third year Sociology student. My focus this year lays on the finances of our faculty, sustainability, student involvement, housing, the study associations and drinking a lot of tea in the council room. If you have any suggestions, problems, questions or just want to have tea with me, you can always walk by our room (B1.09, next to the Common Room) or write an email
to birgit.fsr.fmg@gmail.com
Teun Prins (council assistant)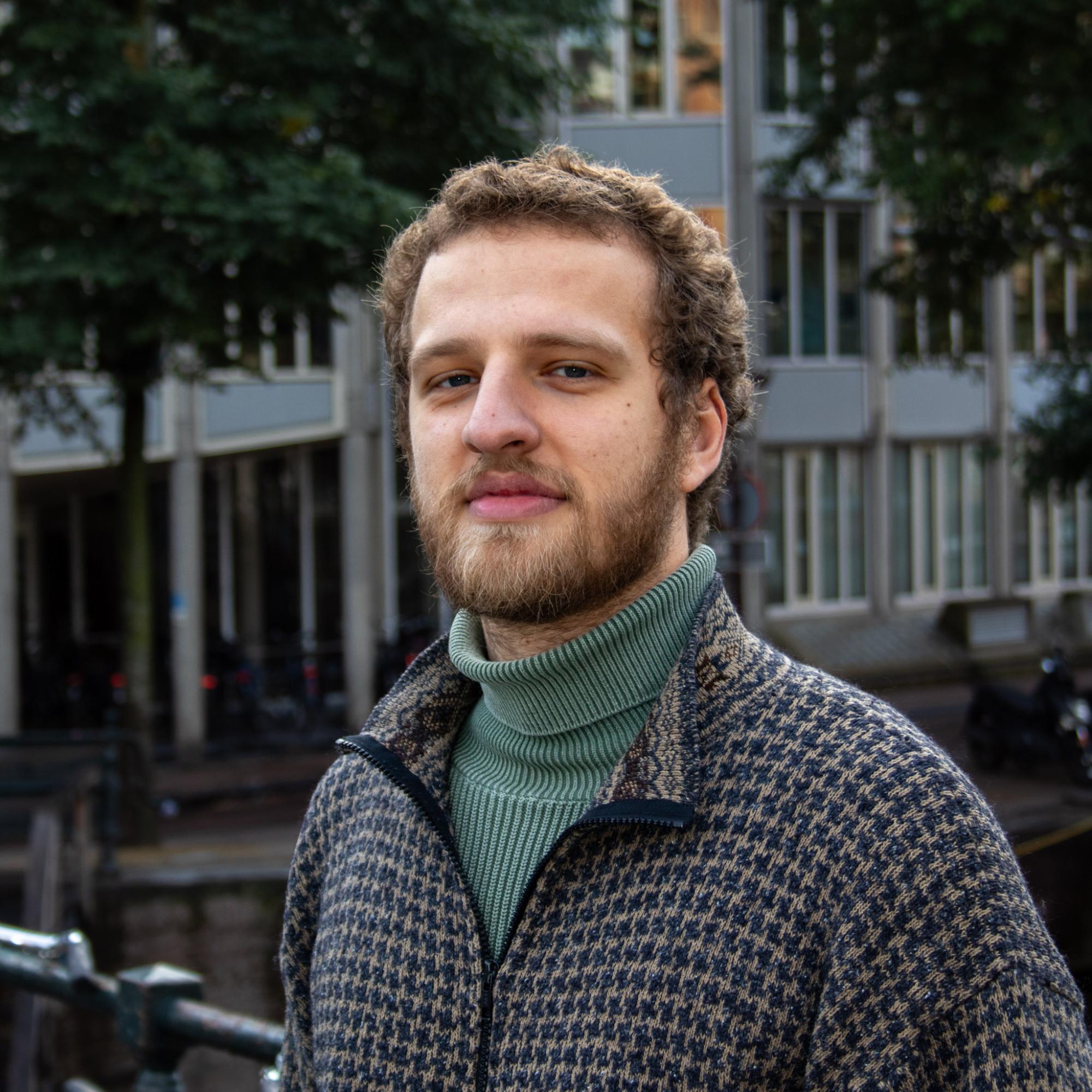 Hello everyone! My name is Teun, I am a council assistent in the FSR FMG. I am a third year student of Interdisciplinairy Social Sciences and a second year student of Economics and Business Economics.
This year I will mostly be focusing on housing, the faculty finances, double bachelors/masters, the elections and the 8-8-4 system. If you have any insights, questions or complaints about these subjects (or any other subjects really) please email me at teun.fsr.fmg@gmail.com or visit me in our office in room B1.09
Minou De Rosa Silvera (council assistant)

Hii! My name is Minou De Rosa and I am a council assistent of the FSR FMG 2019-2020. Currently, I study Interdisciplinary Social Sciences and am planning to do my master's degree in Social Psychology. This year I'm very excited to work on the files sustainability, mental health and sexual harassment, among others, which are all very important topics to me. If they resonate with you as well, or if you have any suggestions or questions, please don't hesitate to come by the office (B1.09) or email me at minou.fsr.fmg@studentenraad.nl.
Marc Janvier-Olsen (council assistant)

Hello, my name is Marc Janvier-Olsen and I am a council assistant at the FSR FMG 19/20. I'm 20 years old and at the moment busy with my second year of Political Science. This year I will be working on files such as the faculty's finances, sustainability, democratisation & decentralisation and canvas. If these topics are particularly close to your heart or you would like to share your ideas, complaints or simply ask a question please don't be afraid to contact me via my email (marc.fsr.fmg@gmail.com) or come by to our office at B1.09.
Viktoriia Akhankova (council assistant)

Hey! My name is Viktoriia Akhankova and I am a new council assistant at FSR FMG 19/20. I am 20 years old, and currently in my third-year of Communication Science. This year I am going to work on problems concerning internationalization, student information, student involvement, career orientation, and course evaluation. So if you have any questions or advice regarding any of these files or you are just bored or maybe looking for a free cup of coffee, don't hesitate to visit us at B1.09 or e-mail me via viktoriia.fsr.fmg@gmail.com
Michael Sivolap (general council member)

My name is Michael and I am a second-year Communication Science student. I am from Canada and have been living in the Netherlands for over a year now! This year I will be working on files such as Student Psychologists and Mental Health, Student Assistants , BoS and Ombudsstudents, Lecturer of the Year. Outside of university, I love to take pictures and travel!
Robin van den Hoek (official secretary / ambtelijk secretaris)
Hi, my name is Robin van den Hoek. I study interdisciplinary social sciences I am currently following a minor programma in Work and Organisational Psychology. I have been working as the secretary of the FSR since April 2018, so as of September 2019 I will be working for my third council! As the secretary, I take care of the administrative tasks of the FSR and I help in the transferring process of the new FSR-members in September. Furthermore, I take the minutes of meetings between council members and between council members and the dean. And last but not least: I'm in charge of the e-mail address of the Faculty Student Council. So if you decide to contact fmg@studentenraad.nl, I'm the first one to contact you! ?